Chiropractic BioPhysics® in Winter Haven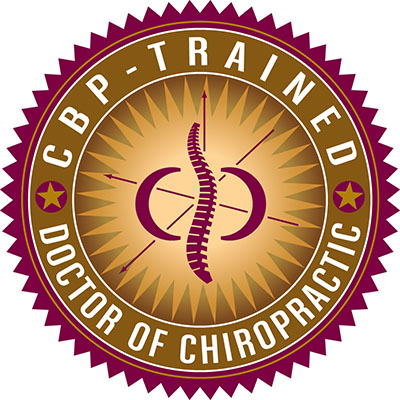 Dr. Aaron is currently the only CBP® trained doctor in Polk County.
CBP® in Winter Haven is the advanced, comprehensive technique of choice for physicians who look to evidence-based spinal rehabilitation and postural corrections as a means to address pain, disability, optimal function, long-term relief, and neurophysiology. CBP® requires extensive training and is only practiced by chiropractors who invest in a large amount of extra education and specific equipment.
CBP® has scientific backing, incorporating anatomy, physics, biophysics, and math to the field of chiropractic. This science takes spinal structural x-rays along with computer-generated digital structural analysis and uses them in conjunction to both evaluate and correct structural misalignments of the spine. Mirror imaging treatments are also used to address symmetry o the backs structure, and neurological testing is conducted to address nerve function issues. The goal is to makes sure that your health and symptoms are improved, and your quality of movement is restored!
---
WHAT TO EXPECT FROM A CBP® CHIROPRACTOR IN WINTER HAVEN?
At our Winter Haven office, patients will start out with a scientifically based examination of their posture, spinal alignment, and function- often utilizing x-rays as a way to pinpoint the root cause of any spinal misalignments. Once the source can be identified, your doctor will create a unique plan of adjustments, exercises, and spinal remodeling to help you on your journey towards better health and a pain-free life.
---
HOW IS CBP® DIFFERENT FROM OTHER TECHNIQUES USED IN CHIROPRACTIC?
Cypress Chiropractic and Wellness is probably going to be different than your usual or expected chiropractic visit. Regular chiropractic typically focuses on immediate pain relief, however CBP® takes it a step further to also correct the source of the problem.
We use x-rays (unless contraindicated) because to see is to know, and we will not guess with your health. Our plans of care are rooted in scientific study that yield longer lasting results for your health and wellbeing.
---
ALIGNING THE SPINE
At the core of our method of treatment is correct posture. Not only do the curves in your spine act as levers, shock absorbers, and resisters to gravity; they also protect your spinal cord and nerve tissues by reducing the forces that act upon them. However, injury, disease, improper physical activity, poor posture, gravity, and age can all play a role not only in the misalignment of your spinal curves, but in your entire body.
CBP® can help restore that balance by following a specific analysis of your posture and the curvature of your spine. A unique treatment plan will be tailored to you based on your deficits in order to restore proper alignment, relieve pain, improve function, and bring about lasting change.
Your specific plan may include a variety of tested and proven CBP® techniques including adjustment, exercise, vibration, or traction (which is referred to as Spinal Remodeling).
---
RESTORING HEALTH
Your spine houses and protects your nervous system (arguably the most delicate and important organ system) which is responsible for your body's daily functions. Your nerves are responsible for sending vital information and energy from the brain to your organs (including the immune, cardiovascular, and digestive systems) through your spine.
When a spine is out of alignment, the vital information going from your brain to your vital organs is dramatically reduced. An easy way to think about it is like a garden hose that has a kink in it. With the kink, the function of the hose can dwindle significantly. The same is true for your organs when there is a misalignment. Your organs are much more susceptible to disease and malfunction when these misalignments are present.
It is not mere coincidence that people with poor posture often tend to suffer from headaches/migraines, lack energy, suffer fatigue, experience frequent allergies/infections, endure GI issues, are diagnosed with high blood pressure, fight with asthma, etc. However, like the water hose (where when the kink is removed, water flow and productivity greatly increase), when the misalignments of your spine are removed, CBP® patients notice a dramatic decrease in pain and discomfort, as well as a sense of restored energy and health.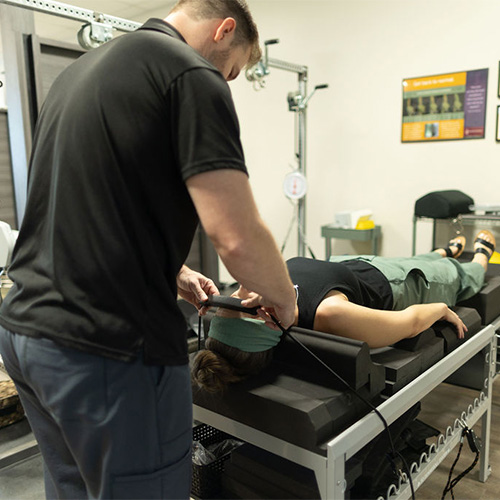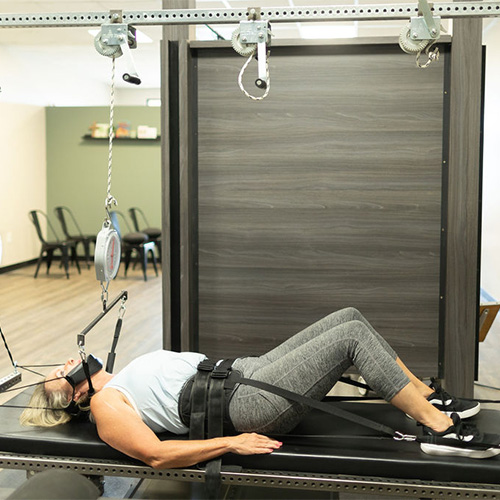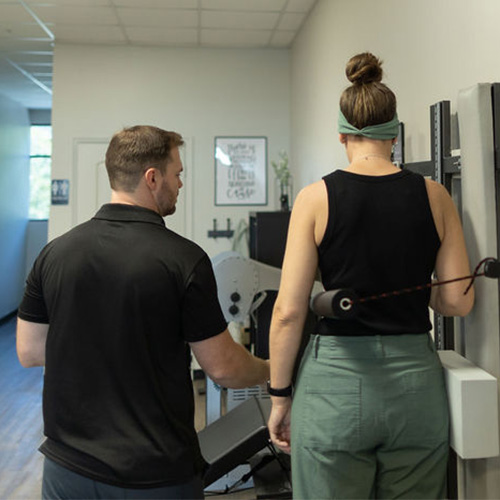 Monday
8:00am - 11:00am
3:00pm - 6:00pm
---
Tuesday
3:00pm - 6:00pm
---
Wednesday
8:00am - 11:00am
3:00pm - 6:00pm
---
Thursday
3:00pm - 6:00pm
---
Friday
8:00am - 11:00am
---
Saturday & Sunday
Closed