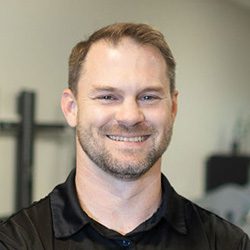 Chiropractor
Aaron Verrett D.C.
Dr. Aaron Verrett grew up in South Florida with a love for baseball. Before playing for Coastal Carolina as their shortstop, he played in Winter Haven for PCC (now Polk State). After having blood pressure issues that decreased his health and plagued him on and off the field, Dr. Aaron went to a chiropractor who helped him reverse his high blood pressure and attain a better quality of life free from chest pain. It was then that he knew the power of a healthy nervous system and spine.
He then committed to helping others achieve maximum health in order for them to be able to pursue their God-given dreams and goals. As a result, he decided to continue his education, attending Palmer College of Chiropractic, Florida.
Upon completing his degree, he moved home to Palm Beach County where he met his wife Amy and practiced for five years before moving back to Polk County. For the past six years, Dr. Aaron has been practicing in Lakeland, helping patients on their own personal journeys towards health while continuing his education in order to better meet the needs of the people in Polk County.
After 11 years of developing his skills, he and Amy decided it was time to take a step of faith and open their own practice. Dr. Aaron is among a handful of doctors in Florida trained in Chiropractic Biophysics® which is a highly advanced, scientific, and proven technique combining biology, physics, geometry, and anatomy. This technique looks to spinal rehabilitation and postural correction as a means, not just to address pain, but discomfort, disease, dysfunction, and altered health. It is Dr. Aaron's goal to serve the community of Winter Haven and Polk County, helping people get healthier while focusing on wellness through his passions of corrective care, nutrition, exercise, and education all in an authentic and welcoming environment.
---
Education:
Coastal Carolina University: Undergraduate
Palmer College of Chiropractic, Florida: Doctorate of Chiropractic
---
CBP Trained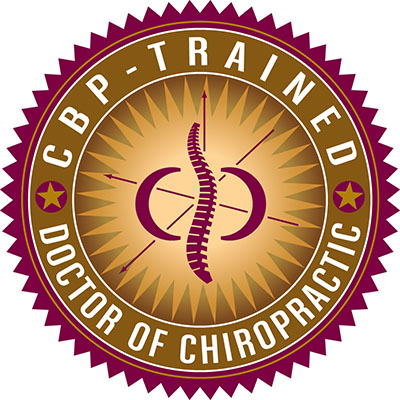 Co-Founder/Wellness Director
Amy Verrett
Aaron and I are eager to serve this community with the talents and passions God has given us. Together, it is our mission to help our patients experience a full and abundant life by providing them the highest quality of care. I am excited about the chance to get to know you and help you reach your wellness goals.
When I am not at the office, I am a full time teacher with a passion for coaching! I enjoy spending time with family, going to the movies, and trying new/local restaurants.
*Be on the lookout for more wellness services coming soon!
Education: B.S. Physical Education- concentration Exercise Science, M.A. Physical Education, Certified Basic X-Ray Machine Operator
ISSA certified: Elite Personal Trainer, Corrective Exercise Specialist, Fitness Coach, Nutritionist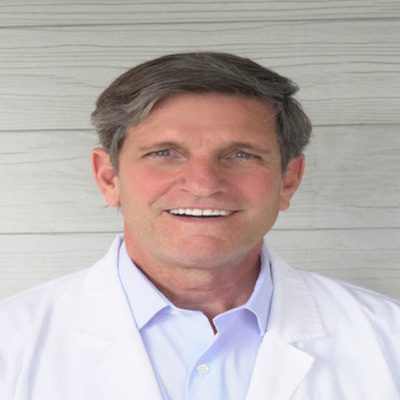 Osteopathic Physician
Kevin Huffman D.O.
Cypress Chiropractic and Wellness offers a comprehensive medical team of healthcare providers for automobile accident patients, including the services of Dr. Kevin Huffman.
Dr. Huffman is an osteopathic physician with over 35 years of experience in injury care. He is part of our medical injury team, offering medical oversight of your injury care and medications when necessary.
Dr. Huffman is available 24/7 via our in-house medical telemedicine services, so you never have to wait days or weeks to see a medical injury physician. With a tap of your cellphone, you can see Dr. Huffman anywhere and anytime.
In addition to our comprehensive in-house chiropractic-rehab-medical services we work closely with other local medical experts such as neurologist, orthopedic physicians, pain physicians and surgeons to ensure you have access to the best care possible.
Together our team of physicians help patient's recover from their injuries quickly by using our unique comprehensive team approach.
CLICK HERE to sign consent forms prior to your visit with Dr. Huffman. Once the consent forms are signed, CLICK HERE to see Dr. Huffman.
Receptionist/Chiropractic Assistant
Gisselle (Gigi) Lopez
It is great to see a practice that focuses on the lifelong quality care and health of a person. I am excited to be a part of a team with such a welcoming environment. I look forward to getting to know each one of you as you continue your care with us. In my free time I like to sew, craft, and play video games. I enjoy experiencing new adventures, foods, and places; therefore, I love to travel.
*Spanish Speaking
Monday
8:00am - 11:00am
3:00pm - 6:00pm
---
Tuesday
3:00pm - 6:00pm
---
Wednesday
8:00am - 11:00am
3:00pm - 6:00pm
---
Thursday
3:00pm - 6:00pm
---
Friday
8:00am - 11:00am
---
Saturday & Sunday
Closed